Aran started his career as a Massage Therapist in 2002 after completing his certificate in massage therapy. Since that time he has completed a number of qualifications including myotherapy, personal training, sports coaching and Ginastica Natural. Aran currently provides a number of professional services including myotherapy, remedial massage therapy, corporate massage, mindfulness and exercise. Along with his wife Sheree, Aran runs and operates a massage and myotherapy practice and a corporate massage and wellness business. He also teaches myotherapy at Q Academy in Queensland. Aran's current interests include the development of broader skill sets for massage and myotherapists that include integrating the biopsychosocial model of care and the use of movement and exercise into practice. This lead to the creation of Bright Health Training, professional education for massage and myotherapists in both online and face to face formats.
www.brighthealthtraining.com.au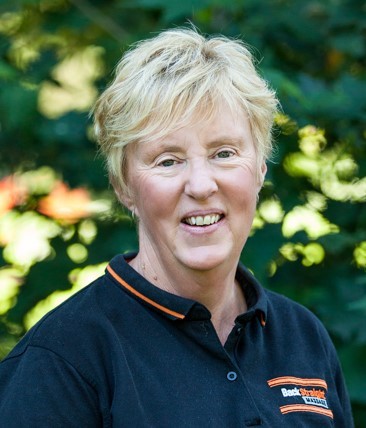 Sue has been a Massage Therapist for over 16 years. She completed her training with Australian College of Natural Therapies in 2003. Over this period Sue worked in the motor racing industry massaging race teams while developing her own practice. Sue has established 2 clinics both in the Albury and Wagga region, working with a team of vascular surgeons. She has a team of 5 massage therapists and actively works with graduated students under a mentorship program. In 2011 Sue furthered her studies by training as a Lymphoedema Therapist. She joined the ALA in 2012. She is a committee member of the NLPR representing massage therapists. Last year Sue was asked to come onto the board as a director. Sue also instructs at TAFE colleges in the chronic conditions part of their course. Sue now works full time treating patients and educating health professional on Lymphoedema/Lipoedema awareness.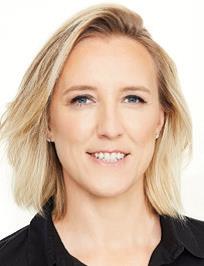 Nadine Champion is a truly inspiring keynote speaker, martial arts Sensei, author and entrepreneur. She is a thought leader on courage, inner strength and resilience, having engagingly presented for a wealth of notable companies such as Facebook and Telstra. Her closing speech for TEDx Sydney 2015 is regarded as one of the most memorable, and she received a standing ovation for an outstanding performance from a very natural and gifted communicator. Nadine has dedicated thirty years of her life to studying martial arts and strengthening the mind. With a Gold Medal at the World Cup of Martial Arts and an undefeated record as a Title holding kickboxer, she embodies the competitive edge. As a woman in a traditionally male dominated arena, she has a unique insight into delivering under pressure and the importance of keeping a sense of humour. Having herself faced some of life's biggest challenges such as cancer, she is an authority on facing your fears and negotiating difficult change. Through sharing her deep knowledge with anecdotes from her lived experience, she gives people tools and how-to's while motivating them to move beyond knowledge to implementation.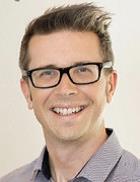 James Crook is a business coach for massage therapists, a best-selling author and an international presenter on business growth and marketing. James and his partner Elicia are passionate about helping therapists to build their businesses confidently – so they created Massage Champions 4 years ago, a coaching business providing skills and inspiration specifically for massage therapists across Australia and the world. Before moving into this role James ran a boutique design and marketing agency for 13 years working with hundreds of small businesses every year (plus a few large business and government agencies). This incredible breadth of experience is backed by a range of formal education including a Degree in Journalism, an Adv Dip in Electronic Design, a Cert IV in Training and Assessment and various other professional development courses covering business, marketing and coaching. James also likes to read.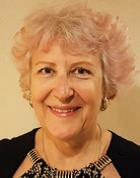 Susan Davis, BHSc, MClSc, began her career in 1976 training as a registered nurse working with children before shifting into palliative care. She was "recruited" to remedial massage by her mother, Cynthia Davis, whose early work established massage therapy as a professional health practice in the early 1970's. Susan is the director and senior practitioner of the Davis Health Centre in Sydney and has been practicing for over 40 years. In the early years, Susan was involved in sports therapy with a number of professional cycling and football teams, dance companies and individual players. In 2002 she was awarded a Bachelor in Health Science which was followed by a Masters in Clinical Science in 2011, majoring in lifestyle medicine. Still a registered nurse, her massage practice includes working with people recovering from medical treatment and surgery as well as clients managing Parkinson's and other physically debilitating disorders. She lectures to student nurses on the use of massage.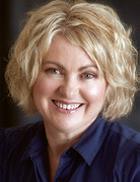 Kym Finch is the Founder of Finch Therapy, Director and practicing Remedial Therapist at Positive Pain Solutions (Chronic Pain Clinic in Brisbane). Finch Therapy is a cutting-edge treatment for chronic pain, combining the best of science and empirical evidence. Work smart not hard is Kym's mantra.
Finch Therapy is all about obtaining often the unobtainable musculoskeletal results with minimal effort on the practitioner's part. During Kym's 20 year career, Kym has been published and has presented nationally with TAFE institutions, private workshops and for Massage and Myotherapy Australia. With Kym's knowledge and experience gained clinically, along with an extensive teaching career, you can expect to learn valuable new information and techniques regardless of how long you have been in the industry.
www.finchtherapy.com.au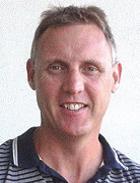 Haydn Gambling graduated from the Uni of SA Physiotherapy program in 1989 and has trained and taught in multiple manual therapy approaches since. This list includes Muscle Energy Technique with URSA Foundation, Visceral Manipulation with Barral Institute and Counterstrain with Jones Institute. Haydn has taught over 50 Integrative Manual Therapy courses in Australia and UK since founding the Manual Therapy Institute in 2000. He also teaches classic Counterstrain courses on behalf of Jones Institute since gaining instructor certification in 2014. Haydn also presented a workshop titled "counterstrain for myofascial chains" at the 2017 AAMT conference. He has a private practice in Adelaide with a focus on management of chronic conditions including persistent pain.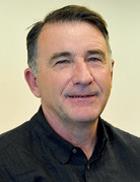 Andrew is a massage therapist, myotherapist and physiotherapist with a practice in regional Victoria. This multi dynamic focus of working and teaching across three professions ensures Andrew delivers a well-considered and reasoned approach to his teaching from a broad and deep knowledge base.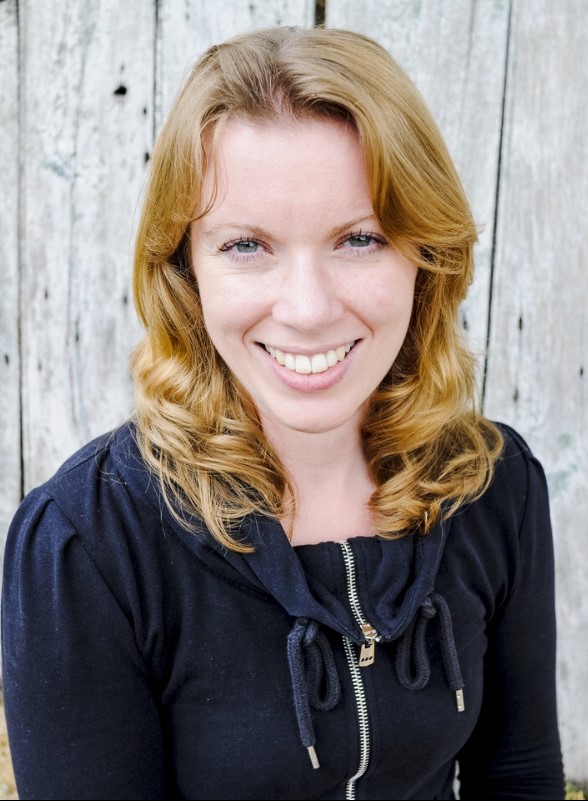 Heidi Hadley runs a thriving Natural therapy business In Adelaide and is the founder and creator of TotalSomatics.com, an online program which combines Somatic Movement, Mindfulness and Mindset skills to improve health and wellbeing. Heidi originally trained as a Medical Technical Officer in Neurophysiology in the UK before moving into natural Therapies in 2001. She has a Diploma in Remedial massage, Diploma in On site Acupressure massage, Reflexology Practitioner certificate with The Association of Reflexologists, Certificate IV Teaching & Assessment, Diploma Indian Head Massage and Somatics Educator. She is qualified in Manual lymphatic drainage, Holistic massage, dry needling, she is an infant massage educator and since 2014, Heidi has been teaching and practising Somatics. Heidi has trained with Essential Somatics, a US based Somatics training organisation. She teaches somatic movement classes and works with clients clinically for one on one sessions. Developing a Somatic approach to her practise has allowed her to teach clients more about their mind and body, how they can break habituation and start moving freely. Somatic movements are often prescribed to her Remedial massage clients to allow them to start taking back control of their health and wellbeing and stop them developing the mindset of needing to be 'fixed.'
Heidi's online program can be found at www.TotalSomatics.com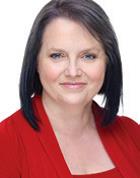 As the Association's Chief Executive Officer, for over 15 years' Tricia has witnessed it's growth in services, management and governance over 15 years as the Chief Executive Officer. With more than 35 years in the management of not for profits, large and small, Tricia has a realistic view of what is achievable within an organisation and a no nonsense view on stability, the role of key stakeholders as part of the success of an Association and members expectations. Tricia frequently presents keynotes on a range of topics for Association education and is also a Board member on an emerging charity.

Ronna is employed on a part time basis by EPC, a community-based specialist palliative care service. She has maintained a private practice for more than thirty years, twenty of which have been as a provider of post-surgical MLD at the Melbourne Institute of Plastic Surgery. In addition, she is an accredited service provider for Cabrini Health, Access Care and EACH community health services.
She sits on the Research Advisory Group of the Palliative Care Research Network of Victoria, is a participant in the CareSearch Palliative Care Knowledge Network Engagement Project being undertaken by Flinders and La Trobe Universities in collaboration with the Commonwealth Government and is the palliative care consultant for Oncology Massage Training Australia.
Aside from massage therapy skills enhancement, Ronna has engaged in extensive professional development in related areas including: Compassion Cultivation Training (Stanford University) Understanding Dementia MOOC (University of Tasmania) Mental Health First Aid Acceptance Commitment Therapy Training (ACT Mindfully) Grief and Bereavement Education (University of Melbourne and Australian Centre for Grief and Bereavement) Companioning the Dying (Michael Barbato) Clinical Supervision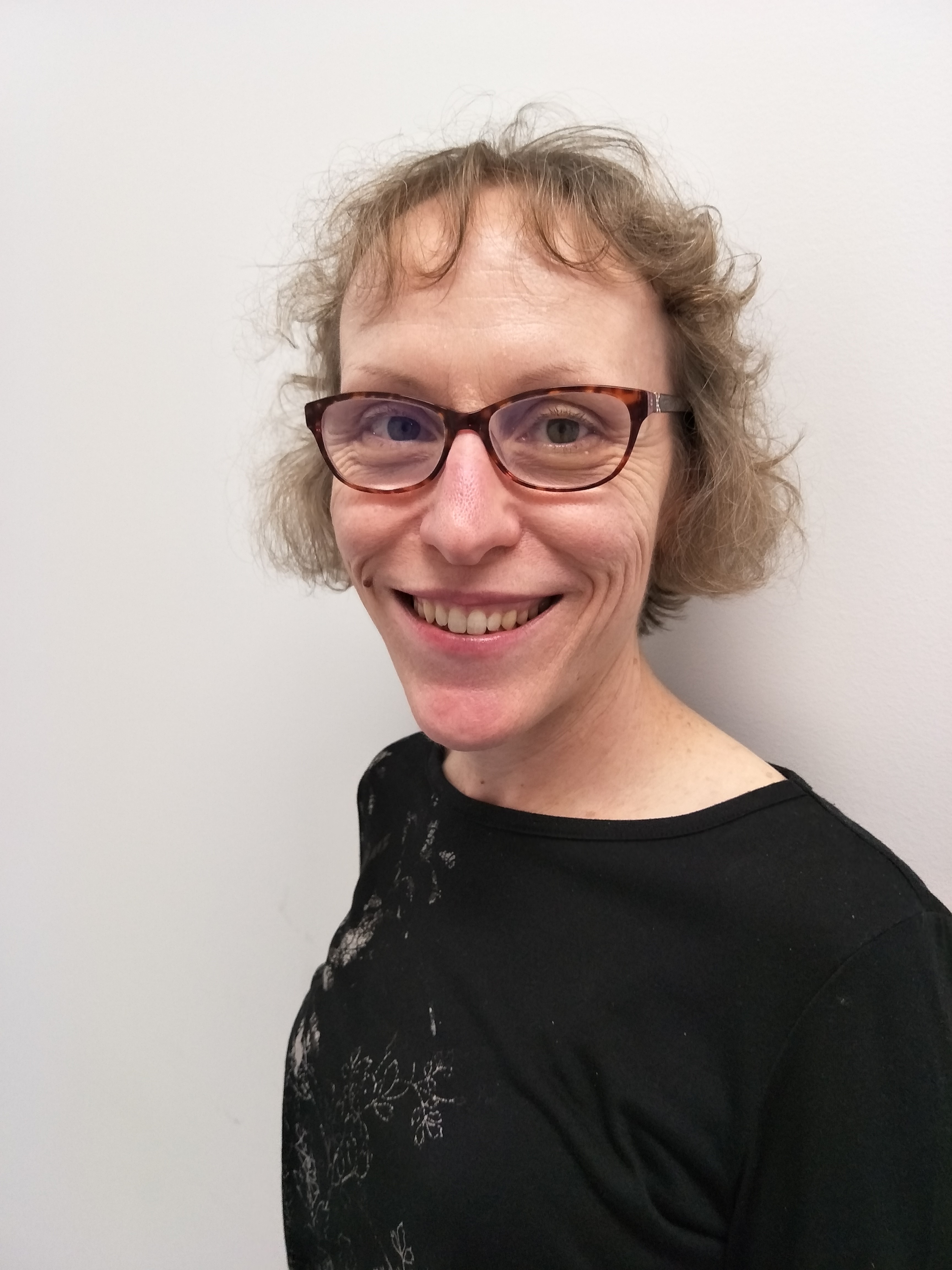 Leonie has been a director of the Australasian Lymphology Association (ALA) since August 2015 and Vice-President in 2016/17 before becoming President in May 2017. She has been a member of the ALA Professional Development and Education and Equity Committees, and is a former ALA Queensland State representative.
Leonie has worked with people with lymphoedema in her role as the Physiotherapy Cancer Care Team Leader at Royal Brisbane and Women's Hospital since 2007. She completed Level One and Two lymphoedema training in Australia and further training at the F4E7ldi Clinic in Germany. She is a co-facilitator of ALA-accredited Level One and Level Two lymphoedema management courses in Brisbane and Shanghai.
Leonie has a strong interest in improving access to lymphoedema monitoring and management services. She recently led the pilot of a clinical pathway to improve access to lymphoedema services in an outer metropolitan region as the principal project officer. She has been awarded a small grant to pilot the use of telehealth in a lymphoedema setting.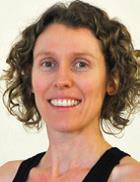 Carrie Newbold is a remedial massage therapist, Pilates instructor and co-founder of the self-treatment tool design and manufacturing company, Recharge Class. Carrie has been practising massage since 1997 and has extensive training in two styles of Hawaiian massage. With her PhD in medical engineering, Carrie has been an active medical researcher for over 18 years. Carrie also teaches remedial massage and myotherapy students at MIMT in Melbourne, and has presented her research worldwide.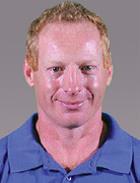 Rob Orr is a clinical myotherapist and one of only 170 credentialed McKenzie Therapist in Australia. Rob specialises in acute and chronic musculoskeletal pain of the spine and the extremities, sciatica, musculoskeletal injuries related to sport and altered bio-mechanics, corrective exercises, functional stretching, and client education/self-management. He has been practising Myotherapy and lecturing in this field and related fields for over 15 years in Australia and New Zealand, and presenting webinars domestic and internationally. Rob currently works in private practice and lectures at Victoria University Polytechnic. Rob is passionate about continuously updating his knowledge with the most current evidence-based research.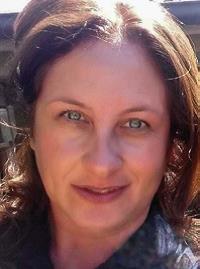 Dr Francesca Panzironi is the founder and Chief Executive Officer of the Anangu Ngangkari Tjutaku Aboriginal Corporation (ANTAC). Dr. Panzironi is an international human rights academic who applied her knowledge and experience to assist the Ngangkari to maintain and practice their traditional medicines within Australia's national health care system. Dr Panzironi has extensive experience as a researcher and lecturer in the areas of international human rights law, international studies, international and community development. She holds a PhD in Law (University of Sydney), a Master degree in Development and Cooperation (University of Pavia), and an Honor Degree in Political Science ('La Sapienza' University, Rome). Dr Panzironi has presented her research and groundwork in numerous international and national conferences. Her work and achievements with the ngangkaE5Fi has been featured on national media. The Hand-in-Hand Report and more information about ANTAC and NgangkaE5Fi Services are available at our website www.antac.org.au

Jeff Shearer (Cert IV MT, BHSc Acu) has been in private health practice for over 24 years. His practice styles have ranged from a small mobile massage business to operating a multiple-practitioner Chinese Medicine practice. In that time he made a lot of mistakes. However, through these experiences, he also learnt much about what it takes to develop a successful and sustainable practice. 10 years ago Jeff became strongly aware of how many practitioners fail to survive in practice, let alone succeed. In response, he developed Ethical Practice: an information-based service designed to help practitioners overcome the hurdles we all face in practice and achieve success with integrity. He also runs Evolve Natural Medicine, his own thriving private practice in Newcastle NSW.
https://evolvenaturalmedicine.com.au/
http://www.ethicalpractice.net/
Steven is both an experienced remedial massage therapist, myotherapist and a qualified educator. Steven has excellent communication skills working with Life Line as a volunteer and is formally trained in mindfulness which he integrates into clinical practice for clients ongoing pain and for personal wellbeing.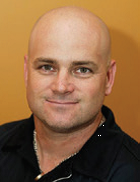 Garry Lavis will be presenting a pre-conference workshop.
Garry Lavis is the founder of Platinum Training and has been a Remedial Massage Therapist for 16 years, holding the quailification of Advanced Diploma of Myotherapy. Garry has a passion for sports, having played rugby league professionally in Australia and also competing in the Subaru Triathlon Series in Ontario Canada for 4 years, Garry has developed a keen interest in musculoskeletal rehabilitation.
Garry has an excellent understanding of the Massage industry having been on the National Board of Directors for the Australian Association of Massage Therapists for 8 years. 4 as National President and 13 years as the Massage & Myotherapy Australia National Conference Committee Chariman. Garry has presented workshops and lectures throughout Australia, Canada and New Zealand.